Darshan Center Presents:
Meditation, Art and God Consciousness in Amsterdam
April 2020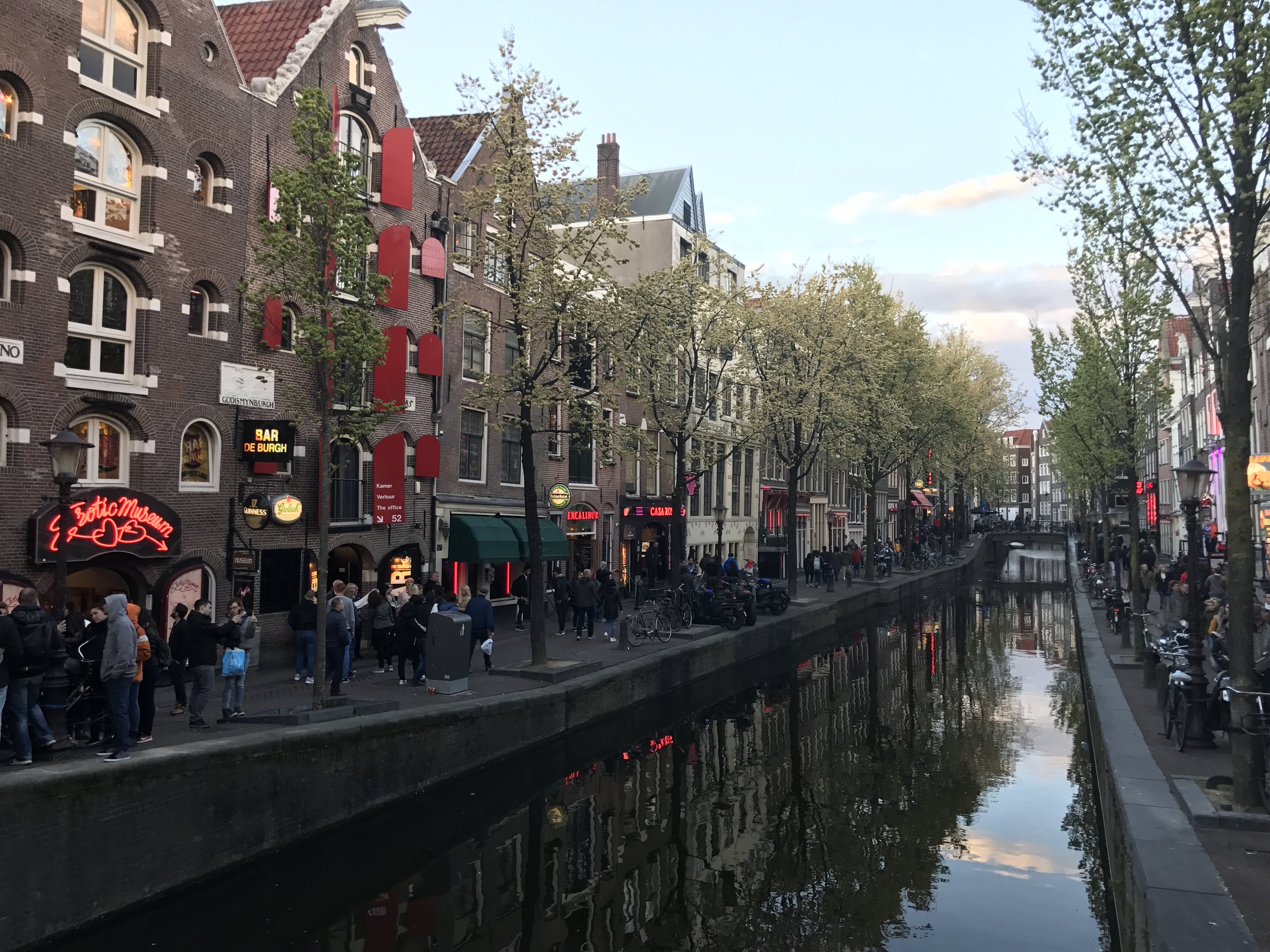 An enlightening adventure of meditation, art, culture and colorful tulips.
Amsterdam, a city known for its charming, village-like scale, world renowned art and culture, and romantic canals serves as the backdrop for this transformational journey. Through the daily practice of meditation, you will delve into the depths of your own awareness, and then elevate your mind to the height of human consciousness in the study of some of the greatest artworks ever created.
You will learn specific yogic and meditation techniques to enhance your health and refine your perception, coupled with enlightening and engaging lectures on humanity's highest form of expression, art.
You will be overwhelmed with exceptional beauty as you tour the world's most exquisitely curated museums and bicycle through endless fields of tulips, the same countryside which inspired Dutch Masters like Rembrandt, Vermeer and Van Gogh.


What can I expect on this trip?
This transformational journey has been curated to be highly experiential, educational, and cultural, leaving you a different person than when you came. It is geared toward developing a greater sense of appreciation for all that life has to offer through an exploration into consciousness and the humanities.
Amsterdam
Fall in love with the world's most charming city. This vibrant, cosmopolitan, yet impeccably preserved 17th century European capitol is full of incredible architecture, culture and history. Besides being beautiful, Amsterdam is exceptionally organized and well planned making it remarkably easy to navigate by foot, bicycle or public transportation.
The Dutch culture is welcoming, tolerant and friendly, and English is widely spoken throughout the Netherlands. There are no shortages of things explore, including many museums, restaurants, cafes, parks, concerts and cultural anomalies like its famed red light district and coffeeshops. Although densely populated, the city manages to maintain a peaceful feeling about it and is very safe to visit.
Yoga and Meditation
During this trip you will learn easy, yet powerful techniques in yoga and meditation that will leave you physically transformed, and lead you deeper into your own consciousness.
By expanding your perception, and deepening your awareness, you enhance your experiences in daily life. Whether a beginner or advanced practitioner of yoga or meditation, you will be challenged, gain something new and learn valuable techniques you can easily practice for the rest of your life. No prior experience with yoga or meditation necessary.
Art
Whether you are an art scholar or know little or nothing about it at all, you will learn to look at art in a whole new light, gaining a sense of appreciation for everything it has to offer. We will discuss what constitutes something as art, discover its universal appeal, and experience how it moves us and allows us to transcend own personal boundaries and limitations.
Although we will talk about many kinds of art, this trip focuses particularly on the Dutch painters Rembrandt, Van Gogh and Vermeer.
Culture
You will acquire an understanding of Dutch culture, its unique history and how it has evolved into a highly organized and innovated culture who has managed to solve their own environmental and social problems by incredible feats of engineering and collective agreement.
God Consciousness
"God Consciousness" is a term that describes an expanded state of perception and connectedness, which allows you to gain the utmost appreciation for something by understanding the fundamental mechanics by which it exists. Through practice, this expands to every area of life, making life rich and full. We will explore this topic in depth in our lectures, and you will catch many glimpses of God Consciousness throughout your trip as you explore the countryside by bike, experience masterworks of art, and while you dive into your own self in meditation.
Tulips
Bicycle through endless fields of tulips, in magical northern European spring light.

A typical day on this trip…
Each day begins with a yoga and meditation class, followed by an engaging, life changing lecture and discussion on topics in yogic philosophy and art. This is followed by brunch and an excursion, such as cultural tour or museum tour where you will have a chance to immerse yourself in an aspect of one of the topics discussed. There will also be two day trips to nearby villages including the Hague and Delft, as well as a bicycle trip through the tulips fields and the Keukenhof gardens.
Each excursion ends mid afternoon (with the exception of the days trips), leaving you with plenty of time to wander, explore and discover all that Amsterdam has to offer.
Group Size:
This transformational journey is limited to 18 participants.
Accommodations:
We are currently finalizing the details of the hotel. Double rooms will be available as well as single rooms for a slightly higher rate.
When:
This transformational journey will take place over 8 days and 7 nights in April 2020. We are currently finalizing the details of this trip. Please contact us below for more details and to be notified as soon as the dates are set!
Price:
Pending final resolution of details, the estimated investment for this transformational journey will be approximately 2700.00, excluding airfare.
What's included?
Hotel accommodations, daily yoga/meditation classes and lectures, daily brunch (with the exception of the two day trips), museum passes to all exhibitions Keukenhoff gardens, day trip transportation, bicycle rental for tulip excursion, and many life changing experiences!
What's not included?
Airfare and travel expenses to and from Amsterdam, and the Hotel, evening meals and snacks, and excursions not offered in this trip.daily
Please Contact us for more information!